Patrons with Print Disabilities Can Now Access HathiTrust
The Libraries are proud to offer a new service that helps UCI students and faculty with print disabilities to access the scholarly resources available in HathiTrust.
HathiTrust is a shared secure repository of digital books and journals owned by a partnership of major research libraries, including the University of California.
One of HathiTrust's goals is to enable the digital archive to be accessible to persons who have print disabilities. The Reading Rights Coalition defines "print disabled" as "User is unable to read standard printed material due to blindness, visual disability, physical limitations, organic dysfunction or dyslexia."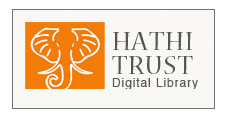 To accomplish this goal, the Libraries' Head of Education and Outreach, Cathy Palmer, has been designated as UCI's HathiTrust Print Disabilities Proxy. In her role, she can search and download the pdf's of entire books or journals that are available in the repository, regardless of the copyright status of the material, and make them available to patrons with print disabilities. The Disability Services Center converts the pdf files to a format that can be read using computer screen reading software, such as JAWS (Job Access with Speech).
A print disabled user can request the full-text of materials from HathiTrust once three criteria are met. First, the user must be registered with the campus Disabilities Services Center as a person with a print disability. Second, the materials must be owned by the UCI Libraries, and last, the materials must be available in HathiTrust.
Beyond simply making books and journals available digitally, HathiTrust's mission is to contribute to the common good by collecting, organizing, preserving, communicating, and sharing the record of human knowledge. With this new service, such knowledge can be better accessed by all.
For further information, please contact Cathy Palmer, Head of Education and Outreach (x44972 or cpalmer@uci.edu).