New Faces and New Roles in the Libraries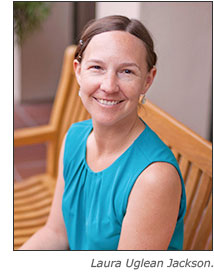 Laura Uglean Jackson

Laura Uglean Jackson joined the UCI Libraries in June 2014 as Archivist for University Archives in Special Collections and Archives. She joins us from the American Heritage Center at the University of Wyoming, where she served as a manuscript archivist and university archivist since 2007.

"I am absolutely thrilled to be working at UCI in the Special Collections and Archives Department. The history of the university is at the core of UCI's fiftieth anniversary and I feel very fortunate to be in this position, where I'll be helping to document and provide access to the university's history."

Laura has a B.A. in art history and minor in French from Colorado State University and an M.L.S. with a concentration in archives management from Simmons College. She has extensive experience with efficient archival processing and providing leadership in the acquisition, appraisal, and description of university records. Laura's previous experience includes assisting with digital archives at Tufts University and at DiMella Shaffer, Inc. She is a member of the Society of American Archivists, including a term as chair of the Acquisition and Appraisal Section.
---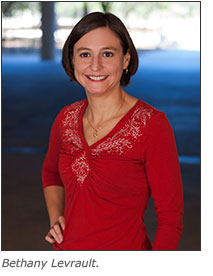 Bethany Levrault

Bethany Levrault joined the UCI Libraries as Cataloging and Metadata Librarian on September 8, 2014. She will play a leadership role in the Cataloging and Metadata Services Department supervising several staff and overseeing the cataloging and metadata creation for new material acquired by the Libraries in multiple languages and formats.

Bethany is an experienced library manager and cataloger with over fifteen years of experience in academic libraries, library networks, and corporate/special libraries. For the last six years, she has been employed as Program Manager, Copy Cataloging in the Metadata Services Department at the University of Colorado Boulder Library.

Bethany has a B.S. in Psychology from University of Massachusetts, and an M.L.I.S. from Simmons College.
---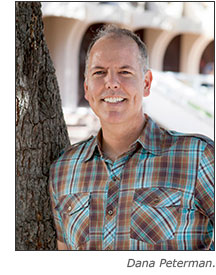 Dana Peterman

Dana Peterman was appointed Head of Collection Development in August 2014 after filling the position on an interim basis for one year. Dana's priorities will focus on leading the work of school and departmental liaisons in a full range of activities surrounding the research, publication, and preservation of scholarly and creative works. In addition to the traditional tasks associated with building a physical and virtual collection of commercial and open access materials, Dana continues to be involved in the ongoing rollout of new services provided by UCI Libraries, including: grant writing assistance, fulfilling UC and NIH open access policies, preserving and sharing research and data, and creating author identity profiles to improve the impact of UCI research and publication.

Dana's educational background in library sciences includes an emphasis on academic libraries and management. He holds a second master's degree in Higher Education and Educational Change from UCLA. Dana has an extensive history working in University of California libraries over the span of twenty-five years. While at the UCI Libraries, Dana has been the librarian for Education, Psychology, and Cognitive Science, as well as the Coordinator of Preservation for 7 years. He has held multiple leadership roles and initiated key discussions about the future of librarianship within UC.
The UCI Libraries continues to forge ahead in new digital services and Dana has been a party to some of the earliest work put forth by participating in the development of projects like Special Collections' Mark Poster Born Digital Files, 1985-2009. He looks forward to helping UCI Libraries become a leader in new services while still maintaining fantastic collections.
---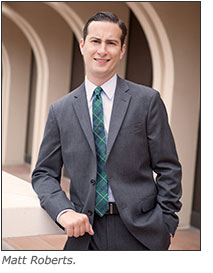 Matthew Roberts

The Libraries recently welcomed Matthew Roberts as Research Librarian for English, Comparative Literature, Critical Theory, German, French, and Italian in August 2014. As the subject librarian for these areas, Matthew will develop the Libraries' collections and provide specialized reference and instruction services for faculty and students in his assigned subject areas. As a member of the Libraries' Department of Education and Outreach, he will participate in all of the Libraries' information literacy instruction activities.

Matthew brings valuable experience from his previous appointment as the Emory University's Woodruff Library Fellow where he acted as the liaison to the departments of Comparative Literature, German, and French and Italian. He continued as the interim subject librarian for these departments upon completion of his fellowship. He also served as a member of the Woodruff Library's Outreach and Education team where he provided electronic and in-person reference services and research consultations to undergraduate and graduate students.
"I am thrilled to be a Research Librarian at the University of California, Irvine," said Roberts. "The University of California, Irvine, is one of the founding academic institutions for the study of critical theory, and its literature departments champion serious research. I am therefore enthusiastic to collaborate with faculty, staff, and students, and to contribute to the University's rich intellectual tradition."

Matthew received his Ph.D. in Comparative Literature at Emory University in 2013, and his academic research in the field of Theater Studies engages with deconstruction, psychoanalysis, and trauma studies. His educational background and previous library experience at Emory University have prepared him well for the Research Librarian for English, Comparative Literature, Critical Theory, European Studies, German, French and Italian position at UC Irvine.
---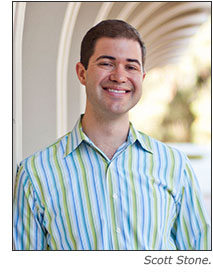 Scott Stone

The Libraries recently welcomed Scott Stone as the new Research Librarian for Performing Arts (Dance, Drama, Music). In addition to his library science degree, Scott holds a Master of Music Performance from the University of North Texas. Scott is a regular contributor to RILM (Répertoire International de Littérature Musicale), a guide to publications on music, and is program chair for the 2015 national conference of the Music Library Association.

In his former position as Performing Arts Librarian at Chapman University, he pioneered performing recitals to help musicians better understand how research and library resources fit into the performance side of music. Scott's education also includes coursework in theatre and dance. While at Chapman, Scott served on the Faculty Senate and was an ex-officio to both the Dance Faculty Committee and the Music Faculty Committee. As a regular presence in university administration, Scott is accustomed to addressing the needs and priorities of the academic community.
Scott is not only known for his euphonium performances, but also his reference skills, and collection building. He has assisted students and faculty in their research by providing reference services in one-on-one and classroom settings, and has specialized in providing library services in serendipitous locations outside the library, such as courtyards and empty classrooms. Look for Scott as you traverse Claire Trevor School of the Arts. Scott looks forward to expanding collections in dance, drama, and music to meet the curricular and research needs of UCI's community and to being your voice at the Libraries.
---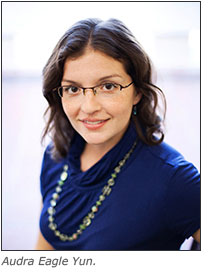 Audra Eagle Yun

Audra Eagle Yun is the Libraries' new Head of Special Collections & Archives and University Archivist. Since joining the UCI Libraries in 2011, Audra has served as Archivist as well as Acting Head of Special Collections and Archives. Audra's vision for the Department and the Libraries is compelling and dynamic and she will provide leadership to the Department as we embark on many new endeavors. She oversees a staff of 6 who work to ensure preservation and access to unique and special resources. Currently, Audra and her team are working to plan the renovation of space in Gateway Study Center that will serve as the Southeast Asian Archive Reading Room and Center for Regional History.

Audra's team in the University Archives is hard at work on projects related to UCI's 50th Anniversary. These include plans for an oral history initiative, major exhibitions, efforts to digitize core historical records that document the University's history, including photographs and audiovisual material.
"I am excited to be part of making available and preserving the history of the University and the region," says Audra. "I am passionate about collecting the depth and diversity of our region, collaborating with our communities, and creating welcoming spaces where patrons can learn about and use our collections."
Previous highlights in Audra's career include serving as Processing Archivist and Digital Projects Manager at Wake Forest University and Librarian and Archivist at the North Carolina Room at the Forsyth Public Library in Winston-Salem, NC. Audra was selected as a member of the 2013 cohort of the Archives Leadership Institute. In addition, she has completed a prestigious fellowship position at the Library of Congress; worked in the archives of the Walt Disney Company; and was noted as an ALA Emerging Leader. Audra is a member of the Society of American Archivists and the Academy of Certified Archivists. Her educational background includes a BA from Duke University and a MLIS from UCLA.