From The University Librarian
Dear UCI Faculty,

We are excited to announce the redesign of the UCI Libraries' website!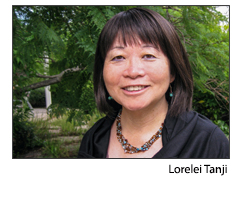 The new website will be made available on Monday, January 4th taking over the web address at https://www.lib.uci.edu. The Libraries have been discussing potential changes to the website for the past two years; assessing what works well and what needs to be updated through careful and thorough user studies. Some of the notable features of this new website include:

• Optimized viewing across a wide range of devices (desktop computers, laptops, tablets, mobile phones) using responsive web design techniques
• Prominent search engine that pulls results from the web site, subject guides, databases, and catalogs
• Easier to find quick links to frequently requested information
• Updated menu navigation and page organization
• Sliding carousel to highlight scholarly resources and Library news and events

In addition, the page styling has been updated and streamlined to increase readability of content, update branding, and improve the overall look of the site while ensuring accessibility.

While this new release originally had roots in internal assessments and mockups from an external consultation company, the look as of January 4th comes from your feedback and the examination of user behavior while interacting with the current web site and the beta version.

Our Web Services unit has been working tirelessly throughout this Fall Quarter to continue user assessment and design enhancements prior to the release. The unit has analyzed the frequently used search terms and site browsing methods to better understand how you use our resources and what you want to see. Rest assured that the enhancements to the functionality and look of the site will not end with this release. This web site is a resource for the benefit of the UCI community, and we will continue to consider your feedback and use website analytics to address your information needs for today and the future.
For further information, please contact Ashley Burke, Web Services Unit Supervisor at afburke@uci.edu or x43873.
Sincerely,

Lorelei Tanji
University Librarian