UCI Libraries and Office of Planning and Budget Nearing Completion of Year Long Research Project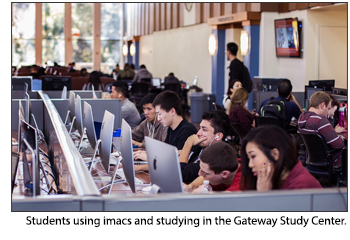 The UCI Libraries are nearing completion of a year-long research project that was conducted in coordination with the Office of Planning and Budget to gather information on the use of library resources by faculty, students, staff, and the community.

The project was conducted from October 2014 through September 2015, and data collection comprised a series of surveys at selected library locations supplemented by a web-based survey. Upon the completion of the analyses, the Libraries will have information on the extent to which resources in these various facilities are used by faculty, staff, students, and community users, differences in how individuals from various Schools on campus use library resources, and the reasons why they are accessing these resources (for example, in support of teaching/learning, sponsored research, patient care, etc.). This information will help the Libraries provide targeted resources and services that best support the needs of these various library user groups.

Additionally, the results of the study will be used in the preparation of the proposal submitted to the U.S. Department of Health and Human Services to renew the university's facilities and administrative (F&A) cost recovery rate.