Special Collections & Archives Acquires Reginald Brown Film Ebony Kaleidoscope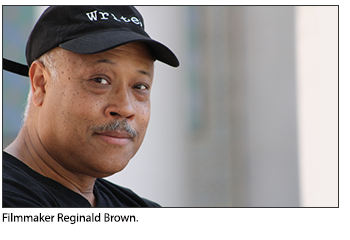 The UCI Libraries is pleased to announce the acquisition of the film, "Ebony Kaleidoscope", donated by filmmaker Reginald Brown, a UCI alumnus. "Ebony Kaleidoscope" is a twelve minute documentary focusing on a small segment of black students transitioning to college life at UCI in 1975. Written, filmed, and produced by Reginald Brown, it highlights a variety of students including two students with children and an artist. It also contains imagery of campus, such as the Cross-Cultural Center.

Brown received a BA in drama from UCI in 1974. In his senior year, he applied for funding from the UC President's Undergraduate Fellowship Award to make the film. Awarded $500, Brown took extension courses to allow him to remain eligible for the funding and to complete the project. Brown later received an MA in film from San Francisco State University (1979). He is an award-winning writer, producer, and director of several documentaries and feature films including "A Profile in Courage: Linda L. Smith"; "Witness to a Dream"; and "I Remember Beale Street". He is a member of the Writers Guild of America, West and the Directors Guild of America.

The generous donation of this film helps document an important, and often under-represented, part of UCI history. The archives received the original audio and visual recordings on 16mm film, and plans to reformat these to make it digitally available in the Online Archive of UCI History.