UC Publication Management System Successfully Launched on March 10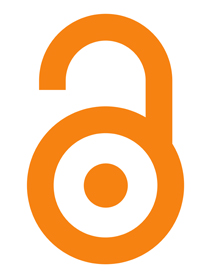 When the UC Academic Senate passed the Open Access Policy in July 2013, faculty asked for a mechanism "that would render implementation and compliance with the policy as convenient for the Faculty as possible." Following that request, the UC Publication Management System has been developed and recently launched on our campus as one of three test sites to pilot the system for potential implementation across the University of California. The system has generated an impressive response from the UCI faculty. Almost 30% of the senate faculty have used the system in the first two weeks, depositing more than 300 articles in eScholarship, UC's open access repository.

The UC Publication Management System automatically locates electronic copies of publications that faculty have authored, and sends them periodic email alerts to review the publications that were found under their name in a variety of data sources. The system enables faculty to quickly claim the publications that are theirs and reject those that are not. All the data for publications submitted to eScholarship, and the publication data from a faculty members myData records, are automatically loaded into the system, thus eliminating the need to review and claim them.

For all the articles published after July 2013 (the date when the UC Open Access Policy was passed by the Academic Senate), the UC Publication Management System provides a straightforward way to upload the manuscripts to eScholarship. By depositing their articles in eScholarship, faculty ensure the long-term preservation of those articles, get permanent article URLs and obtain access to usage information based on article downloads.

The system displays the h-index for each author based on total publications' citation counts, and provides various information for each article as Altmetrics, and citations counts from Scopus, Web of Science and PubMed Central.

The UC Publication Management System is the result of a collaboration between the California Digital Library (a department of the UC Office of the President), the UCI Libraries, UCI Academic Personnel and UCI Office of Information Technology (OIT).
For more information about the UC Publication Management System, please go to our UC Publication Management System page. You may also contact Mitchell Brown, Scholarly Communications Coordinator 949-824-9732 or mcbrown@uci.edu, or Adrian Petrisor, Director of Information Technology 949-824-2075 or petrisor@uci.edu.