New Librarians, New Positions and Honors
Laura Smart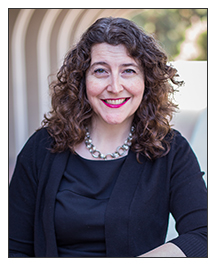 Laura Smart joins UCI Libraries as the head of a new organizational unit responsible for Digital Scholarship Services. Laura was last at the California Institute of Technology, overseeing and developing the architecture of the Caltech Online Digital Archives. In her new position, she works with a small team of professionals to serve UCI needs in emerging digital research. Laura's team partners with UCI researchers and their liaison librarians. Their focus is on three equally important aspects of digital scholarship. They work to preserve and transform digital content to improve its continued relevance and use. They enhance the ability of researchers to find and use digital text, data, graphic, and auditory works in all disciplines. Finally, they promote the growth of digital content and scholarship of all types. Laura brings with her 20 years' experience in academic libraries and specific expertise in digital repository development with strengths in strategic planning, project management, metadata design and application, and workflow analysis.

Laura's educational background includes a Bachelor's degree in journalism from Carleton University, an MLIS from University of Western Ontario, and Post-Masters Coursework in Digital Archives at UCLA. In addition to Caltech, Laura has had experience as a librarian working at UCSD's San Diego Supercomputer Center, UCLA, and as a researcher for the UCSB Alexandria Digital Library.
---
Kelly Spring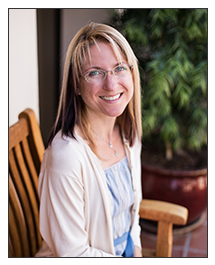 Kelly Spring joined the Libraries in February 2015 as our new Archivist for Special Collections. Kelly serves as the archival technical services lead for the Special Collections & Archives Department, where she is responsible for coordinating and performing archival processing and enhancing access to archival and manuscript collections, including but not limited to dance and performing arts, Orange County regional history, the Southeast Asian Archive, and literary manuscripts.

Kelly joins the UCI Libraries from the Sheridan Libraries at Johns Hopkins University, where she served as a project archivist and manuscript archivist since 2005. Kelly's professional development and work experience emphasizes efficient archival processing, descriptive standards, and born-digital archives. She is a member of the Society of American Archivists and the Rare Books and Manuscripts Section of ACRL.

Kelly has B.S. in art history from Towson University and a Master of Liberal Arts with a concentration in archives from Johns Hopkins University.
---
Dr. Thuy Vo Dang honored by Asian Americans Advancing Justice
Asian Americans Advancing Justice – Los Angeles, the largest legal and civil rights organization for Asian Americans in the nation, is recognizing Dr. Thuy Vo Dang, Archivist for the Southeast Asian Archive and Regional History, for its 2015 Public Image Award. Dr. Vo Dang will be honored at the VIZIO Headquarters in Irvine during a VIP reception and luncheon celebrating excellence and service in the Asian American, Native Hawaiian, and Pacific Islander communities in Orange County. The other honorees for 2015 are William Wang of VIZIO (Corporate Impact Award) and Art Chong of Broadcom (Legal Impact Award).

See: http://advancingjustice-la.org/get-involved/events/2015-orange-county-luncheon
---
Librarian Pauline Manaka Featured in Coast Magazine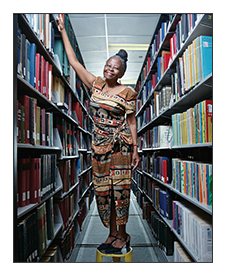 In January, UCI librarian Pauline Manaka was profiled in Coast Magazine. A longtime Research Librarian in sociology and anthropology and native of Apartheid-era South Africa, Manaka shares her story here.